Providing Estate Planning, Special-Needs Planning, Medicaid/Long-Term Care Planning, and Veterans Pension Planning and Attorney Services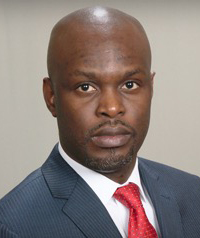 Andre O. McDonald is the founder and principal attorney at McDonald Law Firm, a Columbia based law firm serving clients throughout Howard County, Montgomery County, and the surrounding counties and the District of Columbia in the areas of estate planning, special-needs planning, Medicaid/long-term care planning, and veterans pension planning.
Since Mr. McDonald was admitted to the Maryland Bar, in 2015, in addition to managing a successful law practice, he has served as a volunteer attorney with the Pro Bono Resource Center of Maryland and the Bar Association of Baltimore City – Senior Legal Services, where he has helped Maryland low-income seniors with their estate planning needs.  Mr. McDonald served on the Board of Directors of the Howard County Estate Planning Council from 2017-2021. In 2018, Mr. McDonald, was appointed by Governor Larry Hogan, Jr. to serve on the Virginia I. Jones Alzheimer's and Related Disorders Council and he was reappointed by the Governor Larry Hogan, Jr. in 2019 for another term, where he served until 2021.
While in law school, Mr. McDonald served as a student attorney with the Washtenaw County Public Defender Office and the SixtyPlus, Inc., Elderlaw Clinic. At the Public Defender Office, Mr. McDonald advocated on behalf of indigent defendants charged with misdemeanors and felonies. Additionally, Mr. McDonald represented low-income seniors with a wide range of civil matters during his tenure with the SixtyPlus, Inc., Elderlaw Clinic. He also served as the court appointed guardianship reviewer for the Circuit Court of Michigan for Ingham County, Clinton County, and Eaton County. Mr. McDonald served as an Ambassador for the law school, mentoring newly-admitted first-year law students.
Prior to attending law school, Mr. McDonald served our nation as an Enlisted Officer with the United States Marine Corps. He also served for several years as a Federal Security Officer with the Department of Homeland Security where he trained new officers and mediated and resolved disputes regarding officer disciplinary action or officer-management matters. This breadth of experience helps Mr. McDonald deliver legal services and work with clients in a practical, goal-oriented manner.
Mr. McDonald offers an initial consultation on legal matters and can be reached at 443-741-1088 or through our contact form.
Education:
J.D., Western Michigan University — Thomas M. Cooley Law School
M.A., St. John's University
B.A., Long Island University C.W. Post Campus
Court Admissions:
Court of Appeals of Maryland
District of Columbia Court of Appeals
United States District Court for the District of Maryland
Professional Associations/Memberships:
Maryland State Bar Association
District of Columbia Bar
Baltimore City Bar Association
Howard County Bar Association
Howard County Estate Planning Council
WealthCounsel
ElderCounsel
National Academy of Elder Law Attorneys (NAELA)
Honors:
2023 Maryland Super Lawyers Rising Star
2022 Maryland Super Lawyers Rising Star
2021 Maryland Super Lawyers Rising Star
2020 Maryland Super Lawyers Rising Star