Alzheimer's Disease 101: What You Need to Know to Be Prepared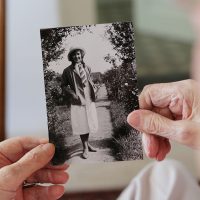 According to the Alzheimer Association, Alzheimer's Disease is the sixth leading cause of death in the United States. 1 in 3 seniors dies with Alzheimer's or another dementia. More than 5 million Americans are living with Alzheimer's; by 2050 this number could be as high as 16 million. In the United States, every 66 seconds someone develops Alzheimer's. With an aging population of people age 65 and older in the United States, the number of new cases of Alzheimer's and other dementias is projected to soar, along with the cost associated with the disease. While there is currently no cure for Alzheimer's, the best thing that you can do to protect yourself and your family is to be prepared.
In 2017, Alzheimer's and other dementias cost the United States $259 billion. This cost is projected to rise as high as $1.1 trillion by 2050. Additionally, the Alzheimer's Association reported that 15 million Americans provide unpaid care for people with Alzheimer's or other dementias. And these caregivers provided an estimated 18.2 billion hours of care valued at over $230 billion. Also, 35% of caregivers for people with Alzheimer's or other dementia report that their health has gotten worse due to care responsibilities, compared to 19% of caregivers for older people without dementia.
What is Alzheimer's Disease?
Alzheimer's disease is defined as an irreversible, progressive mental deterioration that can occur in middle to old age. It is the most common form of dementia.
What causes Alzheimer's Disease?
Alzheimer's disease is caused by a generalized deterioration of the brain. The disease is caused by a combination of factors, including genetic, lifestyle, and environmental factors. There are a variety of factors that put people at risk for Alzheimer's disease. Age and genetics are risk factors. As people age or if there is a family history of Alzheimer's, there is a greater risk of the onset of Alzheimer's disease. People with Down Syndrome or mild cognitive impairment have a greater chance of having Alzheimer's as they age. If a person has experienced past head trauma, this puts them at risk for Alzheimer's.
The risk of Alzheimer's is also related to lifestyle and heart health. Those with poor heart health and an unhealthy lifestyle put themselves at greater risk for the disease.
Finally, women are more likely to be diagnosed with Alzheimer's than men. Some causes and risk factors of Alzheimer's disease are impossible to change or control, but lifestyle and heart health are things that can be controlled.
What are the symptoms of Alzheimer's Disease?
Alzheimer's disease, in general, destroys memory and thinking skills. In the late stages, a person with Alzheimer's is unable to carry out even the simplest tasks. A person who is experiencing the onset of Alzheimer's will experience mild symptoms, which may include increasing forgetfulness or mild confusion. As the disease progresses, the memory loss increases, especially recent memories. The progressive nature of the disease causes memory to continue to deteriorate throughout the rest of the person's life. The ability to think and reason are impaired until even performing familiar tasks can become impossible.
A person with Alzheimer's disease often experiences changes in behavior. They may do things out of their character for them prior to the disease. Common changes in behavior include aggressive behavior, agitation and irritability. Alzheimer's disease symptoms can include depression, mood swings, and difficulty sleeping. The deterioration of the brain causes a person to change in ways that are difficult and trying for all involved.
How is Alzheimer's Disease diagnosed?
Alzheimer's disease is complicated and getting to a diagnosis is a long process. If a person or their family suspects the onset of Alzheimer's disease, it is important to understand that there will be many steps and visits with doctors to determine if in fact it is Alzheimer's. There is no single test. The first step for the doctor will be to get a comprehensive medical history. The doctor can use this history to determine if the patient has risk factors for Alzheimer's disease. The next step is to complete testing on mental status and mood of the patient. Beyond this there will be physical and neurological examinations. If the doctor suspects Alzheimer's, the tests will continue with blood tests and brain imaging. The goal is to rule out other causes to be sure that Alzheimer's disease is the correct diagnosis.
What treatment options are available?
Alzheimer's disease has no cure. Treatment options are meant to delay or slow the progression of the disease. Medication is one treatment option. The medicines are used to treat the cognitive symptoms. As the disease progresses, symptoms continue to worsen. Medication is unable to stop the damage that Alzheimer's disease causes to brain cells, it can help stabilize the patient or slow the progression for some time.
Behavioral symptoms can be treated with some medication as well, but there are other ways to address these symptoms. The first thing is to know and be aware of triggers. By knowing triggers, there are a variety of coping strategies that can be used. Some of these include avoiding confrontation, making sure the Alzheimer's patient gets adequate rest, monitoring comfort, and creating a calm environment. Many are now looking at herbal remedies, dietary supplements, and "medical" foods as possible treatments to enhance memory. There is no conclusive evidence that these things work.
Alzheimer's disease is complicated. The causes and symptoms vary from one person to the next as does the progression of the disease. Being educated about the disease and care options is the key to helping a loved one with Alzheimer's disease. Doctors, therapists, and elder law attorneys can guide families through the difficult process of caring for a loved one with Alzheimer's.
Caregivers if you have a parent who is showing early signs, of Alzheimer's or is diagnosed with the disease, you need to act now to ensure that their legal affairs are in order. At McDonald Law Firm, we can assist you and your parent in preparing the proper legal documents to ensure that your parent's medical and financial affairs are taken care of when they are incapable of acting on their own behalf. To schedule a no obligation consultation today, contact Andre O. McDonald, a knowledgeable Howard County elder law and estate planning attorney at (443) 741-1088.
DISCLAIMER: THE INFORMATION POSTED ON THIS BLOG IS INTENDED FOR EDUCATIONAL PURPOSES ONLY AND IS NOT INTENDED TO CONVEY LEGAL OR TAX ADVICE.