"Cover Your Assets!" The Truth About Asset Protection Planning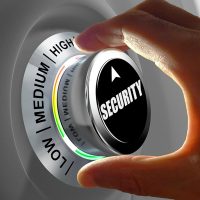 Some people believe that asset protection planning is a less-than-ethical form of wealth planning.  They believe there is a moral obligation to pay one's debts, and therefore think that asset protection planning is immoral because it prevents a creditor from collecting on a judgment entered by a court.
The truth is . . .  the U.S. justice system is unpredictable.  Defendants are faced with ever-expanding theories of liability, being sued just because they appear to have "deep pockets," and judgments entered against them based on desired outcomes instead of the law.
What, then, can you do that will ethically and legally protect your hard-earned assets from creditors, predators, and lawsuits?
What Asset Protection Planning Is, and What It Is Not
The first step in protecting your assets is to understand that planning to preserve and secure your property in advance of a claim, or the threat of a claim, is a legitimate form of wealth planning. The goals of asset protection planning are to:
Provide your creditor with an incentive for settling a claim;
Improve your bargaining position;
Offer you options when a claim is asserted; and
Ultimately, deter your creditor from filing that lawsuit.
On the other hand, asset protection planning is not about avoiding taxes, keeping secrets, hiding assets, or defrauding creditors. In addition, it will not be effective to shield your property from an existing claim, and it must be done long before there is even the hint of a claim.
When Done Right, Asset Protection Planning is Completely Legal and Ethical

Using all legal tools available to help clients protect their hard-earned assets from future claims is consistent with the rules of professional conduct that govern the actions of attorneys.  In fact, these rules require attorneys to pursue representation of their clients with diligence and advocacy.  What these rules do not allow, however, is assisting or counseling a client in fraudulent or criminal conduct. Therefore, you must be wary of an attorney who offers to assist you in protecting your property after a lawsuit has already been threatened or filed. This type of conduct is not ethical or legal.
The Final Truth About Asset Protection Planning
While you may drive carefully and steer clear of barroom brawls, unfortunately you cannot avoid all activities that create liability. Putting together a plan to preserve and protect your assets in advance of a claim is a completely acceptable and, more importantly, a legal form of wealth planning.
At McDonald Law Firm, we are experienced at helping clients design and implement asset protection plans that are custom-tailored to each client's family situation and financial status.  Please call us at (443) 741-1088 if you have any questions about this type of planning and to get started on protecting your assets from future creditors, predators, and lawsuits.
DISCLAIMER: THE INFORMATION POSTED ON THIS BLOG IS INTENDED FOR EDUCATIONAL PURPOSES ONLY AND IS NOT INTENDED TO CONVEY LEGAL ADVICE.