Can Medicaid Take My Home?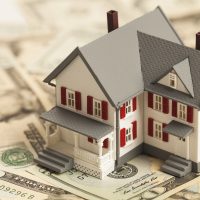 Home ownership is the American Dream. People work hard all their lives to own a home, and it is often their most valuable and significant possession. So when your health begins to fail and the need for long-term care arises, as a Medicaid planning attorney, I often get this fear-filled question from my clients: can Medicaid take my home?
The enormous and on-going costs of nursing-home care are astronomical, on average around $9,500.00 a month depending on location. The joint federal and state Medicaid program foots the bill for one in four Americans – around 75 million recipients in this country. This is an enormous drain on government funds. To recoup some of those costs, the Medicaid rules permit states to take the value of a recipient's home in some cases, to reimburse the program for funds it has expended.
Yet, because a home is such an essential family possession, the rules treat a primary residence as exempt – that is, its value is not counted as available to pay for nursing-home care from the home-owner's pocket, before Medicaid kicks in. The home is protected, to a certain extent, for the benefit of Medicaid recipients and their close relatives.
That protection can be lost, however. The value of the house can be counted against a Medicaid applicant, and benefits denied or curtailed, when:
A home-owner has no living spouse or dependents, and
The owner moves into a facility permanently, with no intent to return home, or
The owner dies.

In other words, as long as the owner expresses the intent to return home, or the owner's spouse or disabled or blind child live in the home, the home will not be counted against the owner for Medicaid-eligibility purposes. 
Once the owner passes, however the state may place a lien on the home, to secure reimbursement of the value of the Medicaid services the owner received. This lien makes it impossible to sell the home or refinance a mortgage, without first paying the state what it may be owed. The process is commonly known as Estate Recovery.
They are planning strategies which can be implemented which would foreclose or mitigate the states' ability to place a lien on your home and recovery monies through the estate recovery process. However, many of the planning strategies are subject to the Medicaid five-year look-back period rule. So, the sooner you start the Medicaid planning process, the sooner we can start the five-year look-back period clock and begin the process of preserving your home or its value such that Medicaid will not count it, or place a lien against it – at all.
One planning strategy that can be implemented to avoid estate recovery is to have a child move into the home and care for the ailing parent for at least two years, permitting the parent to stay home and out of a nursing home, the house can then be given as a gift to that child without any Medicaid penalty or disqualification. Ordinarily, Medicaid heavily penalizes giving away property, but this is one exception.
There are other strategies available. The home can be given to a disabled child without penalty or disqualification. Or, you might keep the right to live in the house for your lifetime and deed the remainder interest to others, who will then own the house after you pass. However, each strategy comes with risks that must be fully explored before determining the correct one.
An overall plan that is tailored to suit each individual, and to meet as many contingencies as possible, requires juggling a number of puzzle-pieces. There is no one cookie-cutter solution. The key is to plan before you or your spouse may need nursing-home care.
We are here to help.
As one piece in the overall picture of a balanced estate plan, we can help you save your home. We welcome the opportunity to work with you. So, call Andre O. McDonald, a knowledgeable Howard County, Montgomery County and District of Columbia estate planning, special-needs planning, veterans pension planning and Medicaid planning attorney, at  (443) 741-1088; (301) 941-7809 or (202) 640-2133 to schedule a consultation. We can help you navigate the complex Medicaid eligibility rules and regulations while preserving your nest egg.   
DISCLAIMER: THE INFORMATION POSTED ON THIS BLOG IS INTENDED FOR EDUCATIONAL PURPOSES ONLY AND IS NOT INTENDED TO CONVEY LEGAL OR TAX ADVICE.