Elder Law vs. Estate Planning: What's the Difference?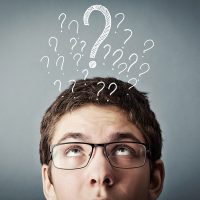 The short answer: Both estate planning and elder law share similar concerns. The longer answer? The differences make all the difference.
Elder Law vs. Estate Planning: The Concerns are Similar
No matter what age we're, life can deliver some hard knocks. Hope for the best, but plan for the worst. We can get into accidents, especially when we're young and under the impression that we'll live forever. Whom would we like to be there for us if we can't speak for ourselves? If we can't pay the bills? Decide about our health care?
Both estate planning and elder law attorneys can assist you in choosing someone, you trust, to stand in your shoes when you can't speak for yourself.
As adults, we start families and assemble worldly goods. If we're thinking realistically, we want to make sure our families are taken care of and who gets our property if the worst happens to us.
Both estate planning and elder law attorneys help you with those questions. Both kinds of attorneys also know how to protect your estate from tax burdens and to avoid the expense and delay of court proceedings.
The Differences Make All the Difference
Elder law expertise becomes crucial when we get older. We're living longer, healthier lives – but nobody knows when we, or those we love, will get too sick to make decisions or to live independently.
It's understandable, but not wise, to postpone thinking about these things. Delay or denial can mean that entire savings get wiped out paying for nursing homes. Misconceptions about government benefits can forfeit eligibility for them. If you want to retire from your own business, do you have a plan for a smooth and profitable transition? What quality of life can you protect? What housing arrangements can be made? What is the wisest allocation of financial resources to protect against as many foreseeable contingencies as possible?
This is where an elder law attorney come into their own. At McDonald Law Firm, Andre O. McDonald can help you face these difficult questions with you and your families' best interests at heart. What we know, can go far to spare you the distress and anxiety if you were caught unprepared. We know how Medicaid, Medicare, and Social Security work. We can help you manage retirement income benefits. We can steer you to financial arrangements, if necessary, to preserve your assets while paying for long-term nursing care.
These are difficult and complicated questions that require particular knowledge to answer. We elder law attorneys have studied long and hard for that knowledge. We have learned how to help you plan to enjoy the life you have planned for when life becomes difficult as you age.
Estate planning is only the beginning!
If you have additional question regarding the content of this blog or you need assistance with establishing an estate plan or a long-term care plan, give Andre O. McDonald, a knowledgeable Howard County estate planning, special-needs planning, veterans pension planning and Medicaid/long-term care planning attorney a call today at (443) 741-1088, to schedule a consultation.
DISCLAIMER: THE INFORMATION POSTED ON THIS BLOG IS INTENDED FOR EDUCATIONAL PURPOSES ONLY AND IS NOT INTENDED TO CONVEY LEGAL OR TAX ADVICE.