Caring for Mom & Dad: Senior Living Options for Elderly Parents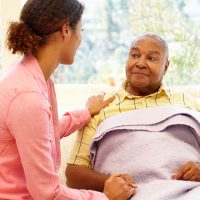 As Americans age, senior living options can become a concern. Often, the responsibility falls on adult "children" to research and choose the best living options for elderly parents. Available options are tied to the resources a senior has to cover living costs, and vary widely in cost, assistance, and care provided. In addition to budget considerations, seniors (and/or their family members) must also realistically consider the needs they have, and what senior living option best fits those needs.
4 Living Options for Elderly Parents to Consider
Nursing Homes


Nursing homes, or skilled nursing facilities, are one of the most common living options for elderly parents. These facilities are for seniors who can no longer live independently. They provide care for seniors with illnesses or mental conditions that cause them to require monitoring and medical care on a full-time basis. For example, many nursing home patients have dementia, are confined to a wheelchair, or spend most of their time in bed. Their conditions require that medical attention be available around the clock.

Nursing homes also provide the option for short term care, where patients come and stay for a limited time after major medical events such as strokes or heart attacks. In these facilities, the residents generally live in semi-private rooms and all meals are provided. Medicaid may help cover the cost of skilled nursing facilities, assuming the resident meets certain financial requirements. Long term care insurance may also pay for nursing home care. Otherwise, a nursing home resident pays privately, which can often bring financial hardship upon the family. As a result, many families work with an elder law attorney to discuss care options as well as payment options for that care.

Assisted Living Facilities


Another option for senior living is assisted living facilities. These facilities are ideal for seniors who are still independent but may need some assistance with activities of daily living, as well as meals, cleaning, or other daily self-care tasks. These facilities usually offer a more private living condition. Since residents may be fairly independent, assisted living facilities are an appealing option because they often offer a variety of activities and opportunities for seniors to interact with one another and to stay active. Assisted living facilities are generally paid for privately with a few exceptions, including long term care insurance or partial assistance from Medicaid.

Independent Living Communities


An independent living community is another viable option for senior living. These communities are for independent, active seniors who enjoy the idea of living in a community. Independent living communities are much like living in a condo or as a part of a community with an HOA. Often maintenance, housekeeping, and landscaping are part of what is included with living in these retirement communities.  Many seniors choose this type of community when they are no longer able or no longer wish to maintain a home. The housing options for independent living communities range from detached homes to apartments. Another benefit of retirement communities is the wide range of amenities and activities available. Seniors are often lonely and living among other seniors can provide friendship and companionship. Residents in independent living communities pay privately, and the cost varies from one community to another.

Memory Care


Memory care facilities provide a more specialized senior living option for seniors who have serious cognitive impairments, such as Alzheimer's or dementia. These facilities are much like assisted living facilities, but cater to cognitive impairments. They may even be a specialized part of an existing assisted living facility. The staff at memory care facilities have specialized training that helps them better assist residents with cognitive impairments. They are often planned intuitively to help patients who may become easily disoriented. These facilities also give extra consideration to security for residents who may wander due to their cognitive impairment. If a senior needs this kind of care, it is important to plan and look for facilities that provide it ahead of time.
Living options for elderly parents vary greatly in care and cost. It is important that seniors have conversations with their families about the needs they have or may have in the future, as well as the cost of the type of care they wish to have. The earlier the planning begins, the better off the senior and the family will be when the time comes to seek alternative living options. This planning should be a part of the overall legal and financial plan of the senior.
McDonald Law Firm is here to help.
If you have any questions about something you have read, please feel free to contact Andre O. McDonald, a knowledgeable Howard County estate planning, special-needs planning, Medicaid/long-term care planning and business planning attorney at (443) 741-1088.
For more information, click here to download a FREE copy of The Caregiver's Guide to Medicaid and Long-Term Care Planning in Maryland.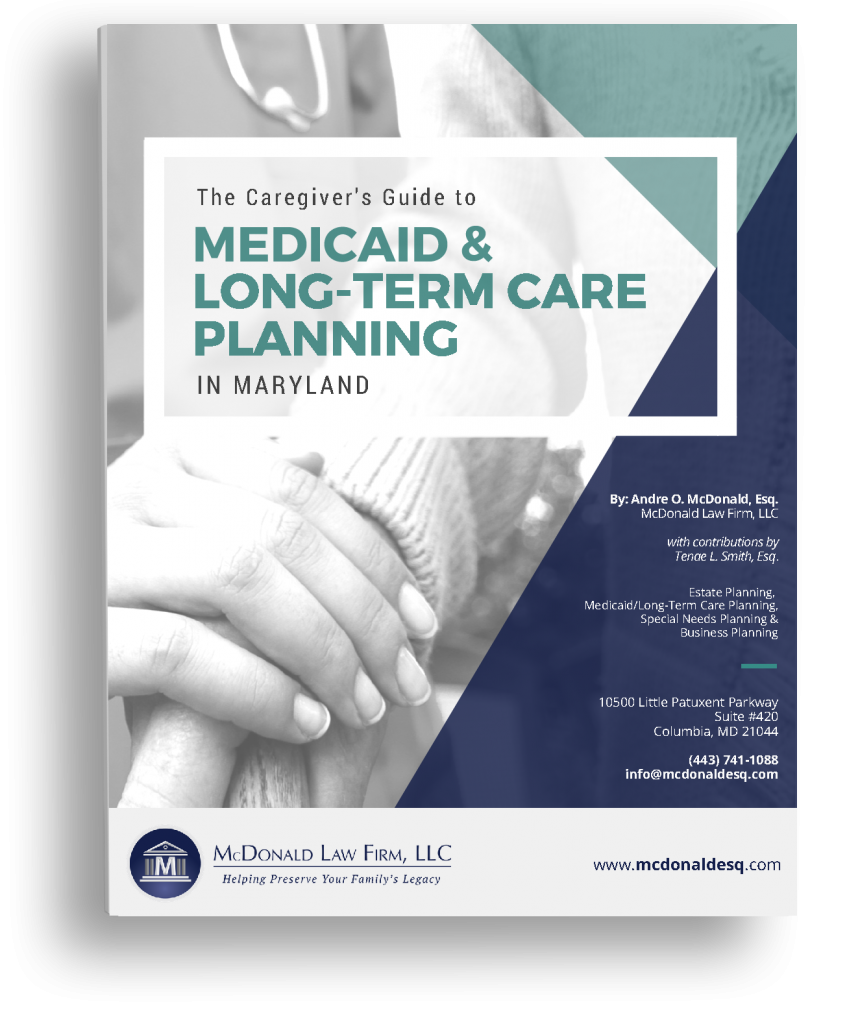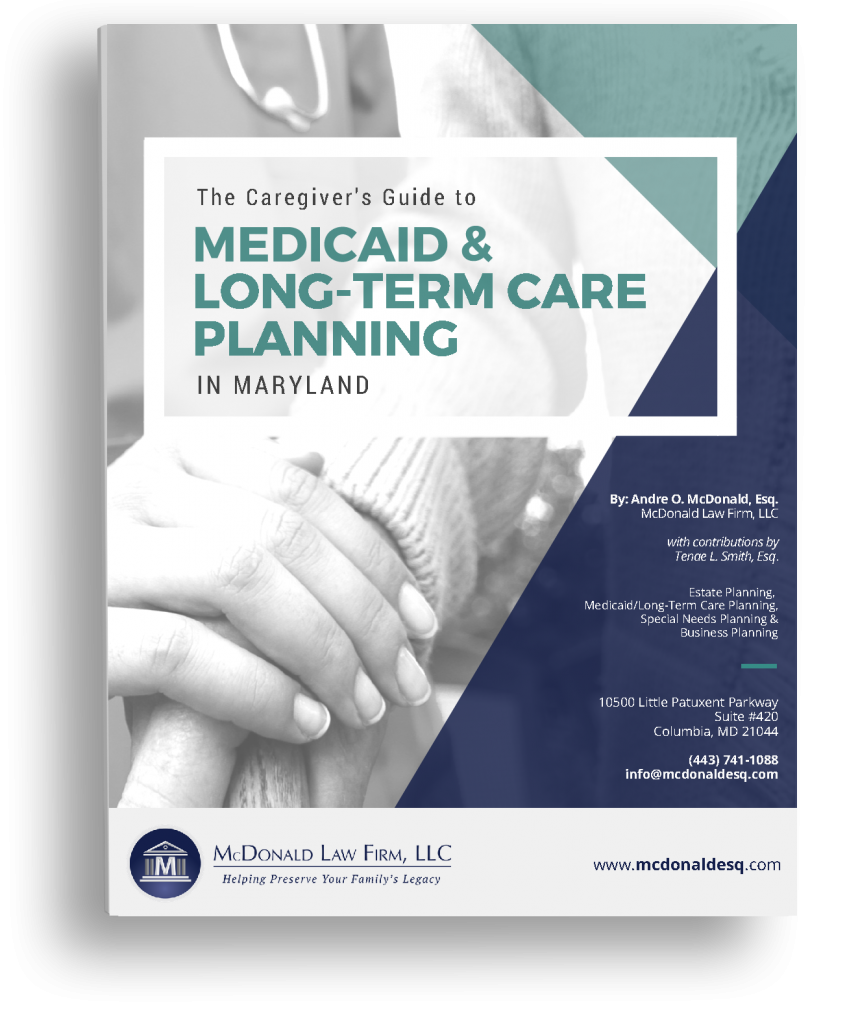 DISCLAIMER: THE INFORMATION POSTED ON THIS BLOG IS INTENDED FOR EDUCATIONAL PURPOSES ONLY AND IS NOT INTENDED TO CONVEY LEGAL OR TAX ADVICE.