Medicare vs. Medicaid: What's the Difference?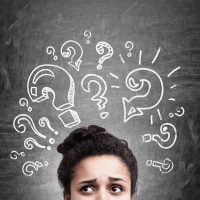 Medicare and Medicaid have long been a mystery to many consumers. In fact, it can baffle and confuse even some of the smartest citizens. Like me, you might have thought, "I don't need to worry about this right now." However, it is never too early to gain a little understanding and awareness that just might help you help an aging loved one or yourself down the road. As the saying goes, "Time flies"… and you will be there sooner than you think. So, let's break it down and cover some of the basics of Medicare vs. Medicaid.
Unlocking the Mystery: Medicare vs. Medicaid



Medicare
Medicare is a health insurance program provided through the federal government. In order to receive Medicare, a person must meet certain requirements. A person must be 65 years old or older or have a severe disability. In order for a disabled person under the age of 65 to be eligible for Medicare, they must have received Social Security Disability Insurance (SSDI) for two years. In order to be eligible a person must have Social Security retirement benefits or Social Security disability benefits. Because Medicare is run and administered by the federal government, it is uniform from state to state. If a person meets Medicare eligibility requirements, they can receive Medicare no matter their income or assets. Costs for Medicare are based on the recipient's work history. This means that costs are determined by the amount of time a person paid Medicare taxes during their employment years. These costs like all insurance include premiums, copays, and prescriptions.
Medicare can be confusing because there are four parts. The commercials talk about Parts A, B, C, D. What does it all really mean? Parts A, B, and D can be somewhat simplified, as follows:
Part A is hospital insurance
Part B is medical insurance
Part D is prescription drug coverage.
Parts A and B are covered in Original Medicare offered by the government. Part C is often called the Medicare Advantage Plan. This is a private health plan. The Medicare Advantage Plan – or Medicare Part C plan – are required to include the same coverage as Original Medicare but usually also include Part D as well. It is important to do your homework on these plans to find what works best and is most cost effective for you.
Medicaid
Medicaid is a health care assistance program. Its guidelines come from the federal government, but it is administered by each state. In Maryland this program is referred to as Medical Assistance. Medicaid is for people who cannot afford to pay for their care on their own. It is based on income and assets and is available to people who belong to one of the eligible groups. The eligible groups are children, people with disabilities, people over age 65, pregnant women, and the parents of eligible children. Seniors who require nursing home care can qualify for Medicaid and only pay a share of their income for the nursing home. Medicaid then pays the rest.
Dual Eligibility: Medicare vs. Medicaid
A person can be eligible for both Medicare and Medicaid, and can have both. The two programs work together to help the recipient best cover the expenses of health care. For example, Medicare costs include premiums, copays, and deductibles. Full Medicaid benefits can cover the costs of Medicare deductibles and cover the 20% of costs not covered by Medicare. Medicaid can also help with Medicare assistance and may cover costs of premiums for Part A and/or Part B.
McDonald Law Firm is here to help.
Although Medicaid and Medicare can be quite confusing, it is important at a minimum to know the basics. If you or someone you love is in need of Medical Assistance – Long Term Care or would like additional information about Medicare vs. Medicaid, please feel free to contact Andre O. McDonald, a knowledgeable Howard County Medicaid/long term care planning attorney at (443) 741-1088.
P.S. Want to learn more about Medicaid Planning? Click here to download our free PDF planning guide: The Caregiver's Guide to Medicaid & Long-Term Care Planning in Maryland.
DISCLAIMER: THE INFORMATION POSTED ON THIS BLOG IS INTENDED FOR EDUCATIONAL PURPOSES ONLY AND IS NOT ENTENDED TO CONVEY LEGAL OR TAX ADVICE.