April is Parkinson's Disease Awareness Month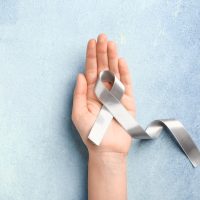 Every April, the global Parkinson's community engages to support awareness of Parkinson's disease (PD), a disease whose cause remains largely unknown although treatment options exist. This year the Parkinson's Foundation campaign theme is #KnowMorePD. The goal of raising awareness can help make lives better for people with Parkinson's disease, generate ideas to improve care, educate, and fundraise to help advance research toward finding a cure.
Effectively, Parkinson's is a disease where nerve cells that normally deliver the neurotransmitter dopamine to other cells experience a reduction in numbers. The more cell death spreads to larger areas of the brain, the greater the body is affected. Symptoms of Parkinson's typically develop slowly throughout the years, with symptom progressions varying from person to person because of the diversity of the disease. The neurodegenerative disorder can manifest itself through tremors, bradykinesia (slowness of movement), limb rigidity, and gait and balance problems. Dopamine reduction can also produce nonmotor symptoms, often preceding a PD diagnosis. These symptoms can include REM sleep behavioral disorder, automatic dysfunction, depressions, visual impairment, attention deficit, reduced sense of smell, and difficulties planning and acting on ordinary tasks. Parkinson's disease is not in itself fatal; however, disease complications can be serious.
The PD Foundation website has offerings by state. Local impact, education, and support are hallmarks of the foundation's work. Individuals can plug in their zip code on the website Parkinson's Foundation in your area for their closest PD chapter to become involved. Whether your interest is in exercise classes, therapy services, research trials, or caregiving support, visiting a local PD website in any state can point you in the direction you need.
California's large and diverse population makes it an ideal state to study and expand our understanding of Parkinson's disease. The state's Department of Health has a chronic disease surveillance and research branch (CDSRB) that collects data to measure PD's incidence and prevalence. This research brings awareness to the disease through the California Parkinson's Disease Registry. Statistics about how the disease is distributed among different population groups and whether the disease patterns are changing over time may lead to insights about PD about which we know surprisingly little.
In 2021, about one million people live with Parkinson's disease, with approximately 600,000 receiving a PD diagnosis each year, with men 1.5 times more likely to have Parkinson's than women. Estimates are that direct and indirect costs of Parkinson's, including treatment, lost income, and social security payments account for nearly 52 billion in US expenditure annually. Just the medication averages about 2,500 dollars per year, and the cost of therapeutic surgery can be upwards of 100,000 dollars per individual.
The terms incidence (new cases arising in a population over a given time) and prevalence (a measure of all individuals affected by the disease at a particular time) are often cited when discussing who suffers from Parkinson's disease. Does prevalence vary by study, population group, and geography? Statistics generated by studying larger and more diverse populations can address these questions. Considering the last major prevalence study was in 1978, Parkinson's disease studies are long overdue.
The statistics matter as the Parkinson's Foundation continues to attract state and federal government and the pharmaceutical industry to address the urgent, growing need to understand and hopefully prevent PD. As a nation, we need to understand better who develops Parkinson's and why. Much of the research focuses on ways to identify PD biomarkers, leading to earlier diagnosis and tailored treatments to slow down the disease process. While all current therapies can slow the process and improve symptoms, they do not slow or halt the disease progression. Idiopathic Parkinson's disease progression tends to be variable and slow, making research all the more difficult, particularly when comorbidities are present.
On social media platforms and other online forums such as Facebook, Twitter, YouTube, Instagram, Reddit, Linkedin, WhatsApp, and more, #KnowMorePD for this April's Parkinson's Awareness theme helps to promote the foundation's campaign cross-platform. The goal is to have conversations among loved ones, family, friends, neighbors, care teams, and the community will lead to more education, action, funding, and understanding of Parkinson's disease.
If you or a loved one has been diagnosed with Parkinsons' disease, there are a number of ways we can help. For example, we can create a comprehensive legal plan to make sure you or your loved one has the proper documents in place to cover care decisions, financial decisions, and what to do in the event of a disability. We welcome the opportunity to speak with you in a confidential setting to determine how we might help. Call Andre O. McDonald, a knowledgeable Howard County, Montgomery County and District of Columbia estate planning, special-needs planning, veterans pension planning and Medicaid planning attorney, at (443) 741-1088; (301) 941-7809 or (202) 640-2133 to schedule a consultation today.   
DISCLAIMER: THE INFORMATION POSTED ON THIS BLOG IS INTENDED FOR EDUCATIONAL PURPOSES ONLY AND IS NOT INTENDED TO CONVEY LEGAL OR TAX ADVICE.