Estate Planning After a Personal Injury Settlement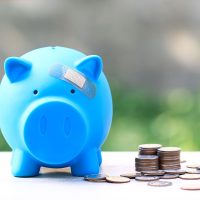 In the hectic and sometimes dangerous world that we live in, it is an unfortunate fact of life that accidents happen and people get hurt. The U.S. legal system is designed so that those who suffer injury through the avoidable fault of others can seek compensation for those injuries. Sometimes injuries are so severe that the injured individual receives a significant sum of cash through a personal injury settlement or court judgement. Such a sudden and large infusion of cash can be overwhelming to an individual and the individual's family, and without sound legal planning, can be lost or mishandled.
Set Up a Will or Trust for Protection After Personal Injury Settlement
A large increase in wealth due to a personal injury settlement makes it even more critical to plan for the distribution of your money and property if you were to unexpectedly pass away. Upon your death, you will want to ensure that any accounts or property you own, including your injury settlement, is distributed according to your wishes. A will allows you to name a person that will control your accounts and property at your death and distribute it to the people or organizations that are important to you.
If you are married or have a minor child, a living trust can direct a trustee to use your accounts and property for the benefit of your spouse or child, while protecting those assets from loss by lawsuit, divorce, or other financial difficulties that your spouse or child may experience after you are gone. A trust can also protect property until children reach an age when they are better able to manage the money that they will eventually inherit. Unlike a will, which usually requires a lengthy and sometimes expensive probate proceeding, a properly established living trust can help your loved ones avoid the probate process at your death.
Some states provide protections for personal injury settlement money against creditors. In such states, settlement money must be placed in a separate account or in designated investments so that if a creditor makes a claim against the injured individual, the personal injury settlement proceeds are clearly delineated and therefore protected from collection. In states where personal injury settlement money is not automatically protected by law, it may be advisable to use other asset protection strategies, such as creating a Domestic Asset Protection Trust or placing the funds in investments that are accessible to you but protected from creditors.
Plan for Incapacity
Not only can a trust direct how your accounts and property are to be distributed and provide financial protection for your loved ones after you have died, it can also allow a successor trustee to manage the accounts and property if you become unable to manage them yourself.
In addition to managing trust property, it is important to have a validly executed financial power of attorney. This legal document allows you to appoint a trusted individual (referred to as an agent) to handle your financial matters. Depending on the type of financial power of attorney you have, your agent can either act immediately or only if you become disabled and unable to handle your own affairs. Powers granted to the agent can include accessing your accounts, dealing with insurance companies on your behalf, and even handling certain legal matters. You should work with a qualified estate planning attorney to make sure that your financial power of attorney includes the provisions that are most relevant to you.
Finally, you should also make sure that you appoint a health care agent in an advance health care directive or health care power of attorney. These documents give your agent the authority to make important medical decisions or communicate your wishes regarding your medical care on your behalf if you cannot.
We are here to help.
Personal injury settlements often involve significant amounts of money. Consider consulting an estate planning attorney to make sure that any money received will be protected from present and future creditors, properly managed during disability and at death, and distributed according to your wishes. This may likely be the largest amount of cash that you will ever receive. Planning is crucial to ensure that the funds benefit only those who it was designed to benefit – you and your loved ones.
Give Andre O. McDonald, a knowledgeable Howard County, Montgomery County and District of Columbia estate planning, special-needs planning, veterans pension planning and Medicaid planning attorney, a call at (443) 741-1088 or (301) 941-7809 so we can discuss ways to protect and manage your settlement. We are available for virtual consultations.
DISCLAIMER: THE INFORMATION POSTED ON THIS BLOG IS INTENDED FOR EDUCATIONAL PURPOSES ONLY AND IS NOT INTENDED TO CONVEY LEGAL OR TAX ADVICE.