The Risks of DIY Wills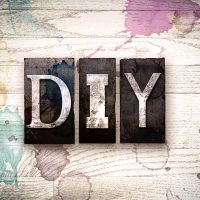 There has been an explosion in the numbers of Americans rushing to make their will online. Understandably, the coronavirus pandemic has created the scramble to set up wills and end-of-life-directives. However, online do it yourself wills, (or "DIY wills") are often deemed invalid as they do not comply with all of the legal requirements of your state. According to Caring.com, the prevalence of will and estate planning has been on the decline since 2017 but this trend is quickly reversing itself with the advent of the coronavirus pandemic.
Do I Need a Will?
So, who really needs a will? Ask yourself, if you care who gets your property or money if you die? If you have minor children, do you care who will act as their legal guardian? The answer is anyone married, anyone with children or anyone with assets needs a properly executed will. Wills are governed by state law. Your will should reflect your wishes in the language and format required by the state in which you live for it to be valid. In Maryland, a Will is valid if it is typed, signed by the testator (the person creating the Will) and witnessed by two individuals in the presence of the testator.
Many law offices are turning to teleconference with their clients to address social distancing protocols while still providing legal services. Businesses like Zoom are experiencing a quadrupling of daily users. Part of this significant increase includes hosting secure attorney/client meetings for will preparations. The importance of an attorney guiding you through the process of creating a will cannot be emphasized enough, as they understand the nuances of how things need to be written. Obviously, individuals choosing to prepare DIY wills would not have the benefit of this expertise. Once your will is complete, it must be correctly notarized as mistakes made in the will-signing process can potentially invalidate your will.
 "Life Documents" are Important, Too
Beyond the creation of a will, many Americans are increasingly concerned about their powers of attorneys, health care surrogates, living wills, and end of life directives. These "life documents," as they are active while you are alive, are equally as important as your will. Named executors, successors, beneficiaries, power of attorneys should have several back-up representatives as the mortality rate due to the coronavirus remains unknown.
According to research in a recent New York Times report, health care workers are more likely to contract COVID-19 than the average person. During this pandemic, many doctors and other medical professionals are rushing to have their wills drawn up. In addition to doctors, anyone on the front lines in the fight against COVID-19, from hospital custodians to nurses to EMS responders, should either make a will or review and possibly update their existing one. However, the truth is no matter what your profession or likelihood of contracting this virus, you should have a properly executed will during this time of considerable uncertainty.
There are few things you can act on during the COVID-19 pandemic that can bring you assurance and a sense of relief. The legal creation of your will and life-directives is an action you can take that protects you and your family. However, DIY wills may not truly provide the security that you desire. At McDonald Law Firm, we can help. Visit our website to schedule a phone or video conference with Andre O. McDonald, our knowledgeable Howard County, Montgomery County and District of Columbia estate planning, special-needs planning, veterans pension planning and Medicaid planning attorney. Or, givs us a call at (443) 741-1088 or (301) 941-7809. We look forward to serving you!
DISCLAIMER: THE INFORMATION POSTED ON THIS BLOG IS INTENDED FOR EDUCATIONAL PURPOSES ONLY AND IS NOT INTENDED TO CONVEY LEGAL OR TAX ADVICE.