Silver Alert: What It Is, When It's Used, and How to Avoid Needing It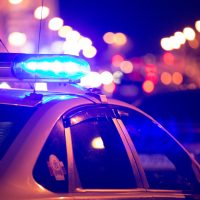 Individuals who suffer from Alzheimer's disease and other forms of dementia are prone to wandering. This is often caused by the decline in cognitive functioning and symptoms such as restlessness and confusion that are associated with this decline. The more these diseases progress, the more likely it is that the senior will wander. This wandering causes additional stress on family and caregivers. It is important to take measures to keep these individuals safe. There are many ways that caregivers can help to keep seniors with Alzheimer's disease and dementia safe, one tool in the toolkit is the national and local Senior Alert programs. In Maryland, the program is known as the Silver Alert Program.
Senior Alert = Silver Alert
The Senior Alert program was modeled after the Amber Alert program for missing children. Maryland enacted the State's Sliver Alert Program on October 1, 2009. The intent of the program is to alert public safety agencies and the general public in instances of an adult, suffering certain cognitive impairments, who has been reported missing. The Silver Alert helps disseminate information on the missing person in an expeditious manner, aiding in the locating and safe return of the individual.
Criteria for a Silver Alert to be Issued in Maryland
In Maryland, a Silver Alert can only be issued by a law enforcement agency if the following criteria exist:
The missing person is at least 60 years of age;
The missing person suffers from a cognitive impairment, including a diagnosis of Alzheimer's Disease or Dementia;
The missing person's disappearance poses a credible threat to the health and safety of the individual;
The missing person is traveling in a vehicle and there is enough descriptive information about the missing person and the vehicle for law enforcement to issue and alert;
The investigating agency has already activated a local or regional alert by contacting media outlets in their jurisdiction; AND
The missing person has been entered into the National Crime Information Center.
The purpose and goal of a Silver Alert is to protect and keep seniors safe. During a Silver Alert, law enforcement agencies will alert the public with information that is vital or necessary in helping to find the missing individual. This may include a picture, vehicle description, last known location, and illness or impairment. It is important to report a missing senior as quickly as possible because statistics show that they have a higher chance of suffering an injury or even death as more time passes.
#1 Way to Avoid a Silver Alert: Prevent Wandering
The best case is to avoid the Silver Alert altogether by taking measures to prevent wandering in seniors who suffer from Alzheimer's disease and dementia. Being vigilant in ensuring that the senior is not alone is one major way to prevent wandering. It is very important that caregivers are always present and may mean that the person needs more than one caregiver. If wandering has occurred, keep a log of the duration and all events surrounding the wandering to identify patterns associated with the wandering. Establish routines and keep the environment calm to reduce stress for the individual. It can also be helpful to provide entertainment and outings that can reduce frustration and weariness for the senior. Environmental security measures are also necessary. Labeling common rooms in case of disorientation may help to prevent wandering. Secure windows and doors to keep the individual safe. If wandering is a problem, alarm systems can be installed to alert the caregiver if an individual is attempting to leave alone.
If a senior with Alzheimer's disease or dementia shows the potential for wandering, be sure to keep recent photos and records of appearance. Have the person keep multiple forms of identification on them, including something that is wearable and a part of their everyday routine. Tracking devices are also available to help keep track of the person's location. It may also be helpful to alert trusted neighbors of possible wandering. These neighbors can alert the caregiver if they see the individual out of the home.
The most important thing to remember is that many senior adults who suffer from Alzheimer's disease and dementia will have the potential to wander as the disease progresses. Silver Alerts are helpful and caregivers should become familiar with the system in their area. However, the best course of action is always prevention. So, caregivers and families should educate themselves on how they can be vigilant in preventing wandering.
McDonald Law Firm is here to help.
If you have any questions about how to protect a family member or somebody close to you both physically and financially, contact Andre O. McDonald, a knowledgeable Howard County estate planning, Medicaid/long-term care planning, and special needs planning attorney at (443) 741-1088 for a no obligation consultation.
DISCLAIMER: THE INFORMATION POSTED ON THIS BLOG IS INTENDED FOR EDUCATIONAL PURPOSES ONLY AND IS NOT INTENDED TO CONVEY LEGAL OR TAX ADVICE.