Howard County Veterans Benefits Attorney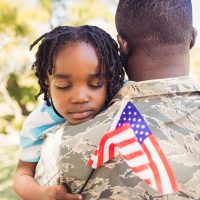 Veterans are an important class of our population and as such, it is important to know about the various benefits available to them.  Many of these veterans' benefits are based on the type of service, the health of the veteran, or a combination of these factors. While the next several paragraphs will provide a basic overview of veterans' benefits, it is recommended that veterans speak with a legal professional who will be able to tailor their benefits to their unique situation.
What Types of Veterans' Benefits are Available?

Disability benefits are available for military veterans who were disabled during their service or as a result of their service. In order to qualify, veterans must have a service-related disability rating of 10 percent or more, according to the Department of Veterans' Affairs (VA). Veterans must also have been discharged under circumstances other than a dishonorable discharge. Typically, these benefits range from $127 to $3,000 per month and you may be eligible for increased benefits if your disability is "very severe."
The VA also provides a pension program for veterans. This program is needs-based and, in order to qualify, a veteran must have a permanent disability that is not connected to their service or a limited income without the ability to work. There are several other requirements veterans must fulfill in order to be eligible for the pension program such as having been discharged from service after at least 90 days of active service with one day being in an eligible wartime period, and be 65 years of age or older. Veterans who are eligible for a basic pension may qualify for a pension at an increased rate if they require the assistance of another individual to perform daily tasks.
As veterans age, health care becomes increasingly important and the government recognizes this and provides certain health care services available only to veterans. The VA is required to provide hospital and outpatient care defined as "necessary" to all eligible veterans. In addition to the necessary benefits, veterans may qualify for drug dependency treatment, blindness rehabilitation, and HIV/AIDS treatment programs, among others. The quality of health care at the VA is consistently ranked high among their peers, and with over 1,200 locations where veterans can go to receive care, it is important that veterans take advantage of these benefits and meet with a legal professional to determine their eligibility.
With the rapid rate at which technology changes and new discoveries are being found, it can be challenging for veterans to return to civilian life and interview for a job without some of their skills being outdated. This is one of the reasons educational and occupational programs are so popular with veterans. The most popular is the GI Bill, which is provided by the VA. There are several different GI Bill programs, each with different eligibility requirements, but they all are designed to assist veterans with the cost of obtaining an education or occupational training. In addition to the GI Bill, veterans also have access to other programs such as the Vocational Rehabilitation and Employment Program, which helps service-connected disabled veterans find jobs suitable for their conditions, and the Education and Career Counseling Program which provides veterans with career counseling services.
McDonald Law Firm is here to help.
The Veterans Administration recognizes that veterans require a wide range of services, especially when transitioning home and as they age. At McDonald Law Firm, we assist veterans or their surviving spouses with qualifying and applying for VA aid and attendance benefits. So, if you or someone you know may be eligible for veterans' benefits, please do not hesitate to contact Andre O. McDonald, an accredited Veterans Administration attorney at (443) 741-1088 to schedule a no obligation consultation to discuss whether you may qualify for veterans' benefits.
DISCLAIMER: THE INFORMATION POSTED ON THIS BLOG IS INTENDED FOR EDUCATIONAL PURPOSES ONLY AND IS NOT INTENDED TO CONVEY LEGAL OR TAX ADVICE.